About Our Animal Hospitals
Your Veterinarians in Pickering & Ajax
Our experienced and compassionate veterinarians provide comprehensive veterinary services for cats and dogs in Pickering and Ajax.
Whites Road Animal Hospital
Whites Road Animal Hospital provides compassionate veterinary care for Pickering cats and dogs.
Highway 2 Veterinary Office
Highway 2 Veterinary Office is a full service veterinary hospital providing care for pets in Ajax.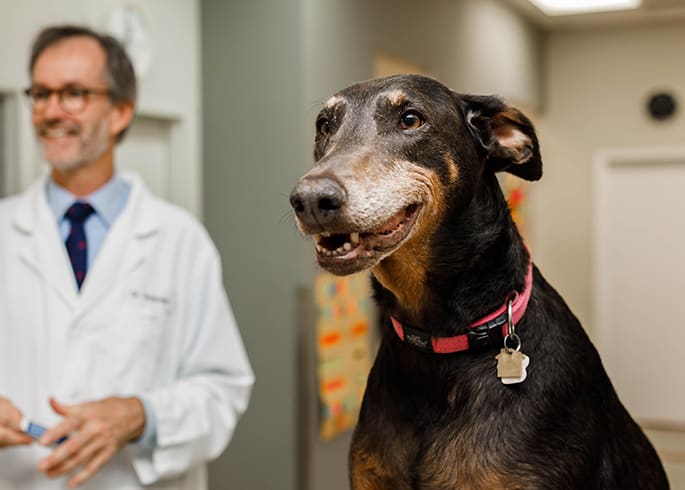 Our Approach to Care
Our team is dedicated to our patients' long-term health and wellbeing. Here's how we achieve it.
Comprehensive Services
We provide a complete range of core veterinary services, and focus on prevention as the foundation of our treatment plans.
Fear Free Anxiety Prevention
We proudly use Fear Free techniques, meaning we are committed to keeping your pet as calm and happy as possible during appointments.
New Patients Always Welcome
Looking for a new vet in Pickering or Ajax? Contact our clinic closest to you to gets started with your team — we can't wait to meet you and your pets!
The best aspect of being a veterinarian is knowing that I am helping animals to live healthier and happier lives, in addition to helping the people who care so much about them. It is very satisfying to know that I am making a difference in the lives of both people and their beloved pets.
Why Trust Us
Find out why you should consider our team to care for your pets.
Experienced Veterinarians
Get to know our friendly, experienced veterinarians.
A Compassionate Team
Meet our dedicated team of compassionate animal lovers.