Veterinary Surgery in Pickering & Ajax
Our vets provide a broad range of surgical services for cats and dogs in Ajax and Pickering.
Our Surgical Services
The Whites Road Animal Hospital is equipped to handle an array or surgical procedures for our patients.
From routine surgeries such as soft tissue, spay, and neuter, to more complicated procedures such as cystotomy (the removal of bladder stones), our team of skilled veterinarians can provide the surgical treatment your pet needs.
Before any surgical procedure, our veterinarians will complete a full physical examination and a pre-anaesthetic blood test on your pet to assess their health status.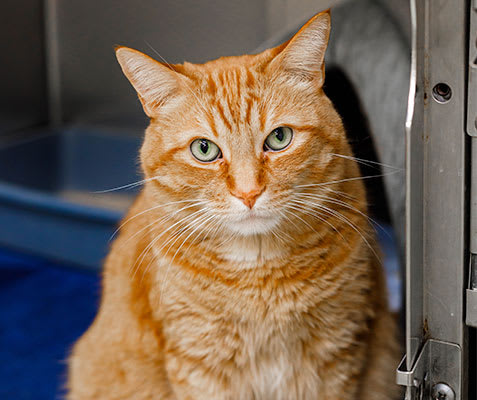 Anaesthesia
During your pet's surgery, one of our Registered Veterinary Technicians will monitor, assess and care for your pet while under anaesthesia at all times.
Post-Operative Care
We provide post-op care and instructions to aid in healing, reduce the chances requiring additional corrective surgeries, and to speed recovery.
Soft Tissue
We perform soft tissue surgery for dogs and cats to treat conditions of the gastrointestinal system, respiratory system, and cardiothoracic region, as well as the nose, ear, and throat.
Our veterinarians in Pickering and Ajax are experienced in both emergency soft tissue surgery and routine procedures to treat congenital defects or acquired conditions.
Orthopaedics
If your pet is experiencing joint problems or has a fractured leg, your veterinarian may recommend orthopedic surgery to correct it. 
We are able to offer our client's a orthopaedic surgeon to come to the Whites Road Animal Hospital to provide surgical services for your pet's bones and joints.